Craquelure – Clean Oil Paintings – Paintings Restoration – Houston
art repair, clean an oil painting, clean oil painting, clean oil paintings, cleaning a painting, cleaning artwork, cleaning oil painting, cleaning oil paintings, craquelure, how to clean an oil painting on board, how to clean oil painting on canvas, how to repair canvas, oil painting cleaner, oil painting cleaning, oil painting repair, Oil Painting Restoration, overpainting, painting repair, painting restoration, paintings restoration, repair canvas, repairing canvas, restoration painting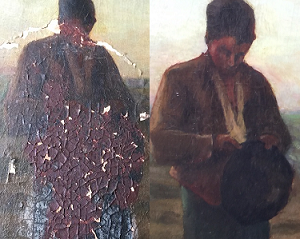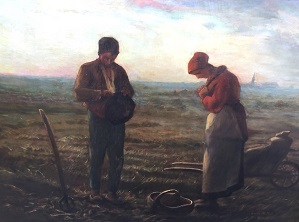 "Maris, the work you do means a lot. I am glad you helped me to decide to save something that may have otherwise been gone. Preserving old art is important. I like the way the colors are visible but that it still keeps to the muted shades of the low daylight. I can see your attention to preserving the original piece, which is good because I did not want it to be something different than the way the work was intended to be seen, if that makes sense."
Craquelure – Clean Oil Paintings – Paintings Restoration – Houston
This is a testimony from one of my recent clients. He inherited this 19th century oil painting. If you have had doubts or are in the middle of the process of making a decision about getting your painting or paintings restored, I hope it will encourage you to give us a call at 713-984-0278 or to send an email to info@lifeonthewall.net to set up an appointment with us.
As you can see, I also have many video testimonies.
It doesn't matter whether you need oil painting restoration in Houston or even beyond. We have many clients outside of Houston.
Maris Salmins is an oil painting restorer who has more references than you may have time to contact.
We can restore oil paintings that
Have unprofessional overpainting
Need to be cleaned
Have flaking
Have tears
Have missing paint
Have been scratched
Have smoke damage
Have punctures
Have had liquid damage
Have had water damage
Need to be stretched
Need old varnish removed and new varnish applied
Need craquelure reduced
Have been damaged by unskilled restorers
Have been damaged by homemade restorations
Etc., Etc.